Reviews

This page contains some reviews and comments about Aqua:


Reviewed in:


This Review is featured in AmigActive magazine! (issue 24)

Reviewer:
Steve Folberg

Quotes:
"Connect this game to a good audio system
and crank the sound way up!"

"Playing the game is simplicity itself..."

"This game will keep you absorbed
and happily scratching your head for many hours."

Rating:
3.5 out of 4


---
Reviewed in:



This Review is featured in "The Crypt" (issue 19) disk/online magazine
and also the "100% Amiga" CD magazine from Forematt home computing

Reviewer:
Ian C Fyvie

Quotes:
"Emerald Imaging have produced an interesting game here,
with a unique storyline. I certainly have enjoyed my time
playing the game..."

Rating:
Graphics : 7/10
Sound : 8/10
Playability : 9/10
Overall : 8/10

Link: Read Full Review
---
Reviewed in BoingAttack: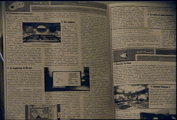 This Review is featured in Boing Attack Amiga magazine (Issue 12)

Reviewer:
Kokinou

Quotes:
"Aqua is of undeniable overall quality, Aqua deserves
to be discovered by yourself, especially if like me, you
are a fan of this kind of game..."

"Aqua is accompanied by music and sound that
are close to such a mysterious and mystical
environment..."


Rating:
Not available...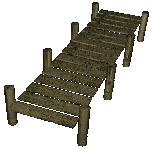 ---