- Progress journal-


- Jan 29 2008 -
eVe update 1 released
Updates are installed by unpacking directly into the "eVe/" drawer and overwriting existing files if required.

Changes:
- Fixed several memory hits
- Raised inital def points by 2

- Jan 15 2008 -
eVe v0.1 released
It's finally here, you can download eVe v0.1 on the left. eVe is an action/RPG game that is presented in a classic game style. This preview edition is a work in progress snapshot of the current build. It's meant to give the player a taste of some basic game elements. This preview allows you to walk around the initial areas of the game while interacting with a few characters and enemies. Expect the storyline and gameplay elements to expand in future updates.
- Jan 8 2008 -
Status Update:
I made some progress since the last update but there are a few minor things I want to fix before the first release. I will try to get a download ready this weekend. 3 new screenshots from the current version added on the right.
- September 16/07 -
Status Update:
Not too much to report but I have the story system working now. I also put the finishing touches on the shop/interior setup too. So it's possible to enter buildings and buy items now. 2 tasks down 3 to go :)
Planned for v0.1:
x Basic prologue/story scenes
- Initial area outside of town
x Inside of some shops/houses
- Item selection/use
- Saving/loading of progress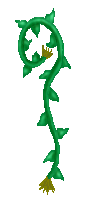 eVe features:

o quick-paced Action/RPG gameplay
o engrossing storyline
o interesting characters
o large game world with many places to explore
o hand drawn visuals
o transparency, rotation and scaling effects
o 16 bit sound
o responsive controls


o many animated background and cut scenes